Do Timberlands Run Big or Small?
After searching on different forums and asking from several people, Timberland boots run big for most people. However, there are some Timberland shoes that don't come in wide widths. Due to this, some people with wide feet feel the toe box of Timberland shoes a bit tighter and they go for a half size bigger.
Timberland boots are designed to work or walk on uneven rocky surfaces while supporting and protecting your feet. Timberland shoes and boots come in a variety of designs to fit your needs. Their stylish and supportive design, protective upper, and highly durable soles must have gained huge popularity among buyers.
Whether you are a hiking person, a construction worker, or a factory person; the iconic design of Timberland Boots urges several professionals to add them to their wish lists.
How Do Timberland Boots Fit?
One of the challenges you have to face while buying Timberland boots is that how should they fit. Incompatible boot size can lead to serious foot problems to your feet like a ball of foot pain and ankle injury issues.
So, like many other shoe brands, you must be thinking about Timberland Boots sizing, and want to get the answers to several related questions like: Are Timberland boots true to size? What size Timberlands should I get?
To perfectly fit Timberland boots to your feet, you would want a snug and secure fit; but not too tight to create a troublesome situation for your feet as wearing too-tight shoes can also cause a bunion.
Moreover, several studies conducted in the past show that on average 63 to 72% of people wear ill-fitted footwear that would cause severe foot problems. The people include adults, kids, and older people. This proves that those people were unaware of the correct size or fit for their shoes.
To prevent yourself from several feet injuries, thorough size research of the respective shoe brand will be a mandatory step for you before buying the boots or shoes.
Timberland Sizing Standards
Timberland started its exciting journey by making waterproof and hard-wearing safety boots. Started from innovative waterproof and industrial boots designs, the company also to offering casual footwear for men, women, and kids. Timberland boots are heavier and harder for protection. So, you might find them a bit larger than normal shoes.
Timberland has designed charts for kids, men, and women. It has made it easier for you by making size conversions for the US, UK, and Europe in each chart.
Timberland boots sizing chart for adults i.e. men and women are shown below: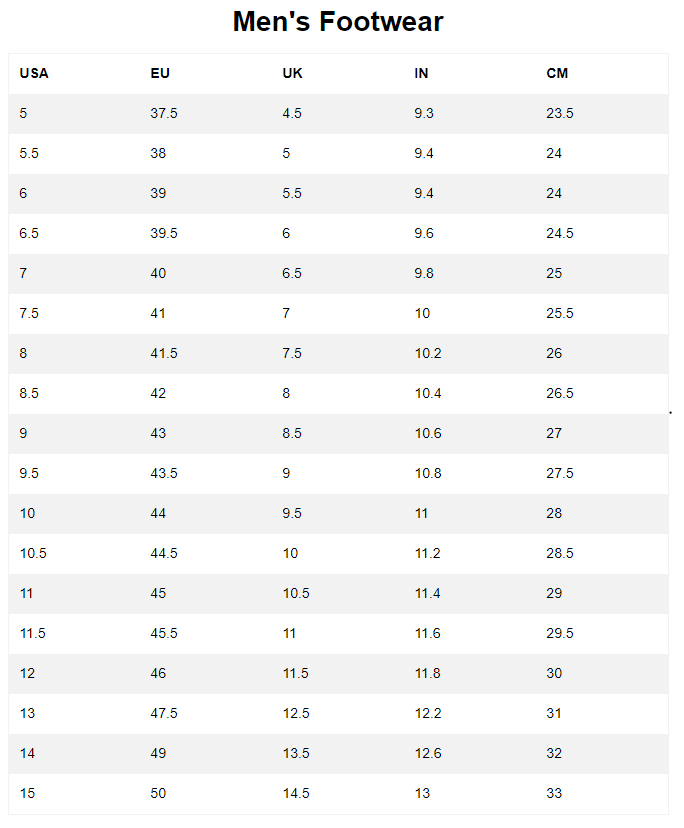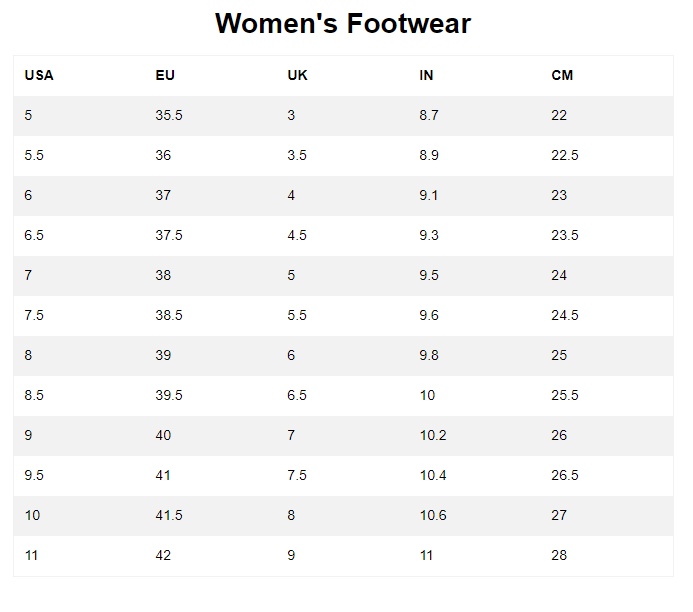 Here you can see that for your easiness, the Timberland sizing chart contains conversions for different standards.
You can check out timberland boot sizing charts for kids here. There is also a separate chart for Timberland Premium boots which you can check here.
Why There Is a Difference Between Men and Women Timberland Boots Sizes
The difference between men's and women's Timberland boots size is due to their different posture styles. Women's Timberland boots have lighter and thin midsole as they have lesser weight as compared to men.
Moreover, women have wider hips and a larger Q angle causes the difference of pronation in men and women. This also leads to pushing off the big toe and second toe of women's feet that results in uneven weight distribution and shock absorption. On the other hand, men's hips are not wider due to this they do not need extra support at the forefoot.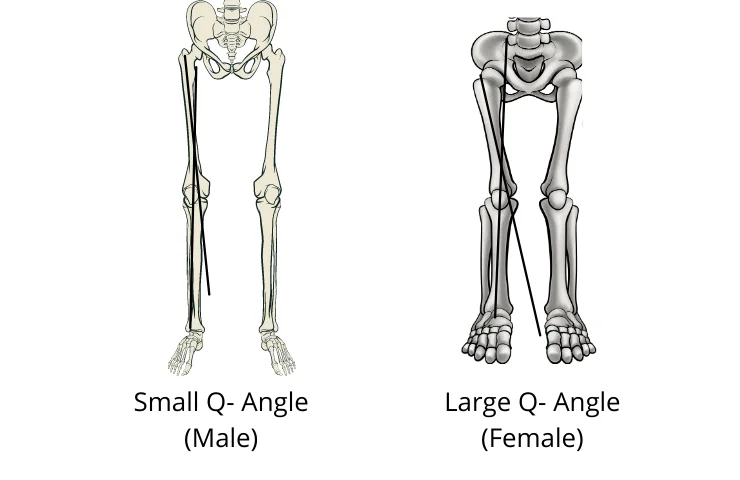 Due to this reason, women's Timberland boots are made wider at the forefoot and narrower at the heel end by considering the gender's posture.
You can check out the video below to clearly understand the difference between men and women Timberland boots sizes.
What Is The Difference Between Timberland Basic And Timberland Pro Boots?
Timberland premium boots are made slightly bulkier as compared to basic shoes. They have a relatively higher weight due to a stronger toe cap to make them perfect as safety boots. They have a more cushioned midsole as it is engineered with an anti-fatigue technology to provide comfort when you are on your feet all day long.
Moreover, Timberland Pro boots have a padded collar to offer additional comfort to your ankles. Due to this reason, these boots have a slightly larger size than Timberland Basic boots. You can check a detailed comparison between basic and premium Timberland Boots for the same models in the video below:
How to measure the size of your feet for Timberland boots?
To select the correct size of Timberland boots from the sizing chart, you first need to measure the size of your feet.
For this, you need to measure heel-toe to length in CM. By following these steps, you can measure your feet size for timberland boots: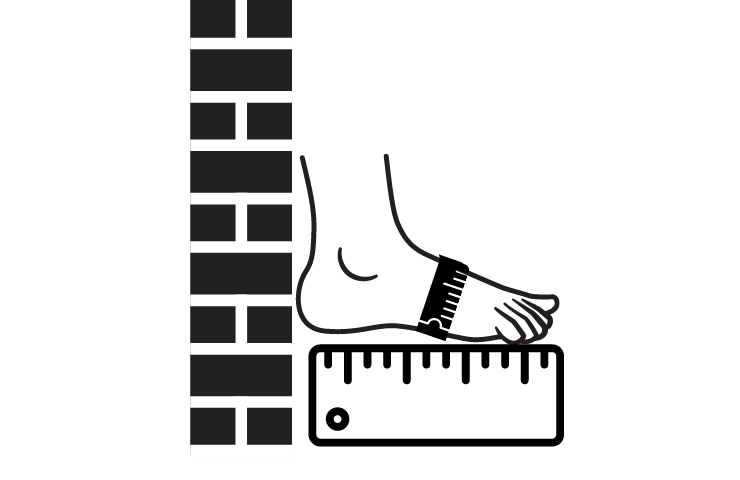 Take a piece of white paper (larger than your foot), a pencil, ruler, and tape.
Using the scotch tape, attach the paper to the floor in front of a wall.
Put a pair of socks that are perfect for your feet.
Stand straight on the paper against the wall in such a way that your heel and back are against the wall.
Mark on paper the longest distance from heel to your feet toe.
Take a ruler and measure the distance between marked points.
Similarly, repeat the step for your other foot.
Once you find the size of your feet, check them with the Timberland boots chart as mentioned above.
If you wear socks of several thicknesses, then put on the thickest socks to correctly measure the feet If you have extra wide feet, make sure to measure the width of your foot. You can measure width by wrapping the measuring tape around the widest part of the foot.
Timberland has also defined a range of width to adjust narrow and wide feet.

To get an idea of shoe width charts, you can check these two articles:
You can also check my article on the difference between 2E and 4E width for better understanding.
Do Timberlands Run Big, Small, or True to Size?
As mentioned, Timberland offers a variety of shoe styles from safety boots to casual footwear. Some Timberland boots are made heavier that run a bit larger to your feet
Timberland Sizing Reviews
Here are some Timberland Boots examples that can answer your questions related to Timberland Boots sizing.
Timberland Men's White Ledge Mid Waterproof Ankle Boot – These are the perfect boots for men who have ankle problems. The shoes have around 16K reviews with 434 answered questions on Amazon. I searched the relevant term i.e. "true to size" for timberland sizing reviews and found that 67% of customers liked the fit of Timberland Ledge Ankle Boots, and claimed that these Timberland Boots run true to size.
Timberland PRO Men's Boondock 6 Inch Composite Safety Toe ­– These boots are of Timberland Pro boots category a that is a bit heavy due to additional cushioned midsole technology and protective hard toe. Based on 5902 reviews on Amazon, most of the customers find these Timberland PRO Boondock boots true to size. Few customers complained about their bigger size or smaller size. There are some exceptions as each person has a different foot size and shape.
Timberland Men's Groveton LTT Chukka Leather & Fabric Sneaker ­– These are casual Timberland Sneakers that you can wear if you doing an office job. Based on the customer's review, most of the people are preferring to them as a half size smaller as this pair of Timberlands runs long for them. On the other hand, the toe box of these Timberland Groveton Shoes is a bit tight for wide or swollen feet. So, if you have wide feet, I'd suggest to stay with the true size as these shoes don't come in wide widths.
Additional Tips for Finding the Right Size of Timberland Boots
To make sure that you buy Timberland shoes with a perfect fit, here are some tips that you must keep in mind before buying Timberland boots of your size.
Please never assume the size for a new shoe based on the existing size you wear. Each shoe brand has its respective sizing standards. Moreover, if you have swollen feet due to certain medical conditions like diabetes, pregnancy, tailor's bunion, or high blood pressure, you would need wide and slightly bigger size shoes.
Don't always depend on the shoe's material that it will stretch and loosen with time and adjust your feet. Before buying, always check the shoe's material and its properties. Read the customer's reviews as well.
While buying timberland boots, always consider what kind of activities you are going to do after wearing them. Whether you buying a Timberland shoe as a safety shoe, hiking boot, or casual footwear; please check the customer's reviews and Q/A section of the respected product. I have mentioned above some examples of different Timberland shoe styles. After digging into thousands of reviews of each product, I found that each Timberland shoe style has a different fit for your feet.
Final Thoughts
I hope you would have got an insight into Timberland boots sizing. The answer to your question, do Timberlands run big, is both "Yes" and "No. There are different varieties of Timberland shoes. Each variety of styles has specific needs and fit. Some models of Timberland are a perfect fit for size. Some people claim that Timberlands are big, while some claim to be small.
I suggest you always check the return policy of the shoes and try them to make sure that they are perfectly fit for your feet. Moreover, if you still find Timberland boots tight, try the break-in method, as mentioned in the FAQ section below, if you want a comfortable and perfect fit.
Please do share your experiences about your Timberland boots sizing in the comments section below.
Timberlands Sizing and Fit FAQs
What Size Timberlands should I get?
Timberland boots' size depends on the style you are looking for.  Some Timberlands run big while others run small or fit to size. As a general rule of thumb, buy timberland shoes half a size smaller than your causal sneakers size as Timberland boots are made a bit larger due to their protective design.
How do women's Timberland boots fit?
Timberland provides a range of sizes i.e. from 5 to 11 in their boots sizing chart. Women's Timberland boots are also available in wider options as I have mentioned above in Timberland boots width standard.
Do Timberlands Break-in?
The upper of Timberlands is made of 100% leather that is initially stiffer and needs a break-in period to stretch and adjust to feet shape. To make them comfortable, wear the shoes and treat them in the same way as you would do while hiking, working, or walking. This helps them to loosen up and fit your size.
The way you are breaking in your Timberland shoes will determine their fit and comfort for the entire lifespan. I will also suggest you walk around the backyard of your house by wearing Timberland boots so that you can properly determine their fit.
Another step that you can do for stretching the Timberland shoes is to hold them in hand and bend the soles back and forth repeatedly to speed up the process.