Why are Hiking Shoes So Ugly? (Everything You Need to Know)
Several people hesitate to buy expensive hiking shoes due to their ugly style and their limitation as they don't seem good for everyday use. But that doesn't mean you shouldn't invest in hiking footwear just because of their ugly appearance. When it comes to hiking or backpacking trips, you want quality and performance over fashion and style in your hiking footwear. In this blog post, I will be answering the question "Why are hiking shoes so ugly?" By answering the question, I will be sharing my opinion on why hiking boots are uglier than other types of shoes.
Hiking shoes are ugly because they are made to be more functional and durable. They are designed with extreme comfort in mind and other features like stability, waterproof, sturdy and thick outsole, and strong upper to prevent wear and tear. Hiking boots are meant for challenging premium models of hiking, with the expectation being that the walker enjoys the activity so much that he or she doesn't even realize the discomfort.
Just as your dress shoes and casual sneakers may feature a unique style and colorful pattern, they don't always serve the function one would expect them to.
By contrast, hiking boots offer many different benefits that go beyond just an appealing appearance for example. These types of footwear are enduring and reliable because their functionality is truly endless.
In short,
Don't get hiking boots because of how they look. Get your hiking shoes because of how they feel and how much support they have to offer your feet.
Why Hiking Shoes Can't be Fashionable and Protective at the Same Time?
Hiking shoes can't be fashionable and protective at the same time because hiking shoes feature a robust design, due to which they keep you stable and prevent you from twisting your ankle.
All fashionable footwear has a sleek look and are lightweight, due to which people use them as street shoes, and also wear them to restaurants.
You can take an example of high heels that women wear. They don't offer any support. Instead, they put a lot of pressure on the ball of the foot, ankles, and lower back. That's why you haven't seen any woman who stands more than 8 hours in heels. Similarly, dress shoes are designed for attending formal events where you don't have to walk over long distances or stand for long hours.
But, that's not the case with hiking boots. They are heavy-duty boots, having a thick outsole that protects your foot arch from sharp rocks and rough surfaces.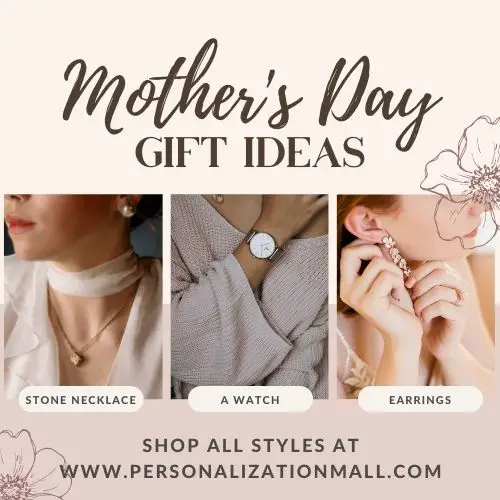 Hiking Shoes and Outdoor Go Hand-in-Hand
Hiking shoes are built specifically for outdoor adventures where you are moving across many different terrains that are covered with rocks or in terrain that is covered with thick mud.
Hiking shoes accommodate different kinds of terrains. They have a rugged outsole for traction. The aggressive treads pattern on the bottom is designed for traction on uneven surfaces and muds, and to resist fast wear and tear on the trail. Additionally, the snug fit around the ankle and a thick heel collar ensures a secure fit for a high-performance hiking shoe.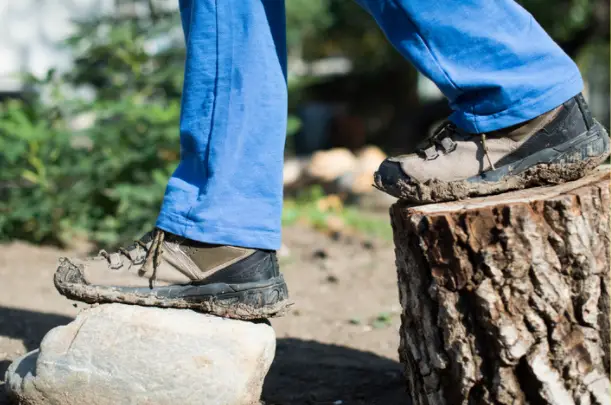 Hiking shoes also have a thick midsole that absorbs shock, supports and protects your arch from spiky rocks, and firm ankle support to avoid twisting or spraining your ankles. The shoe's upper part is usually made from a breathable material that keeps your feet from getting sweaty or wet from water.
Another factor that makes hiking shoes ugly is their weight. Hiking shoes tend to be heavy due to their design and material choices. This means that you will feel the extra weight on your feet while walking for miles or climbing uphill trails.
Also Read: Are Heavy Shoes Bad for You
Furthermore, when hiking, it's easy to get wet in the rain forest.  It's best to have a waterproof shell in hiking boots to keep your feet dry.
Finally, the laces of hiking boots also make a huge difference. Hiking boots have thick and round laces that are stronger and more functional for hiking as they provide a better fit.
How do Hiking Shoes Improve Hiking Adventure?
For me, hiking shoes have to be made of full leather. They should have a deep lugged outsole, and they should be over the ankle with a rigid heel collar.
Furthermore, as discussed above, hiking boots need to be sturdy. The sole should have a good grip and the waterproof ones are preferred for muddy trails and snowfalls. These days, most of the brands have been using Gore-Tex material for making hiking boots more breathable and waterproof.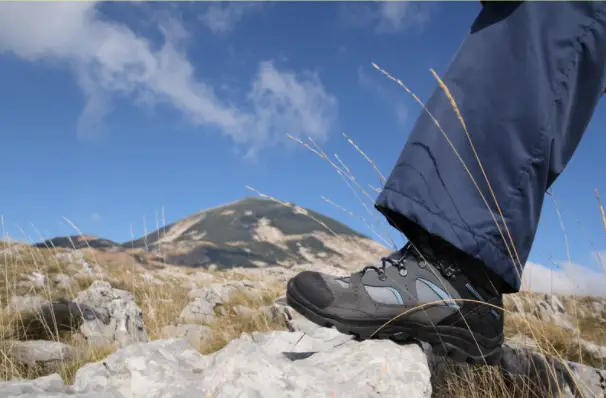 In this way, hiking shoes can:
Allow sliding down switchbacks without feeling all the rocks and roots
Distribute impact pressures over my foot
Avoid ankles rolling out whenever I step on the nasty little rock I didn't see
Maintain feet's integrity against side impacts that would tear most fabric shoes
Keep feet dry during periods of a wet spring run-off
Help maintain the balance on snow or when crossing creeks due to their stiffer sole and sharper edges
Are Doc Martens Good for Walking?
No, Doc Martens boots offer no traction, support, and padding. Although they're fashionable and cool boots for sure. People like them for everyday use and city walking, but they are highly risky to be used for hiking trips. So, if you seriously care about your feet and lower body, I'd suggest not to use Doc Martens boots for hiking just for the sake of looking cool.
Some Stylish Hiking Boots That You Will Love to Buy
There are some luxury brands of hiking shoes that you consider buying as they have pleasing designs and they don't look like mountaineering stuff. Although shoes from such brands feature protection and support features, they're only suitable for moderate conditions and trails. There shouldn't be too much slope or boulder hopping while you're wearing these shoes.
So, after asking several persons who do regular hiking, Danner Vertigo Boots are the most fashionable hiking shoes which you can also wear every day. These hiking boots are cool both for mountain and city use. Their ankle collar is not sturdy like Doc Martens. So, you need to avoid too rugged terrains and ensure that you are carrying less than 10 pounds of weight in the backpack.
However, the feature takes makes Danner Vertigo boots suitable for hiking is their Vibram sole which is highly wear-resistant and provides traction on a variety of terrains. So, your hiking shoes can withstand Although Danner Vertigo boots have a Gore-tex lining to make them waterproof, the non-gusseted tongue could allow the water to seep through the top. Another downside of Danner Vertigo hiking boots is that the uncovered metal rivets poke through the back and rub with the ankle. There are some specific socks that you can wear during hiking to prevent this irritation. You can check out my article on socks for more details.
Danner 600 Hiking boots are also stylish boots, made of suede upper. These are sturdier as compared to Danner Vertigo boots as they have a TPU heel frame for enhanced support and technology. Since they are made of suede, if they get dirty while hiking, you can check my guide on cleaning suede shoes.
How to Make Hiking Boots Stylish?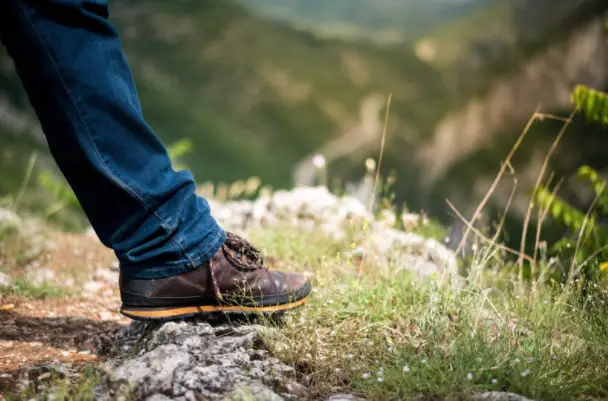 Hiking shoes have extremely dull laces, having a bold and distasteful look. You can swap them out with your favorite laces that would look pretty good on your hiking footwear. Just make sure that the laces are durable and offer a comfy snug fit as the hiking shoes should be snug enough to avoid blisters.
Furthermore, always buy your hiking boots before your hiking suits. We generally buy dull-colored hiking pants or shorts and then purchase matching hiking boots. I'd advise you to buy the color of hiking boots that looks also good on street walks and then purchase your outdoor clothing gear.
As you're wearing your hiking boots – nasty-looking things – it is required to note that they're the leading factor adding some height for you. If you are of short height, then putting on these shoes can act as an impressive help for your posture.
Alternative to Hiking Shoes
There are some lightweight trail running shoes that are stylish and are a good alternative to hiking boots. However, their rubber lugs tend to wear faster if you use them on regular roads or pavements. So, I'd suggest you don't walk too much in those shoes if you want to maintain their traction.
You can check out my guide on trail running shoes for hiking. In this article, I've listed down some best trail running shoes for hiking after hours of research. If it's a light day-pack and you're covering a few miles, these shoes are good to go. These shoes are also fashionable. So, you should check them out for urban wear. They are not clunky like typical hiking shoes. So, you should surely consider buying them.