Are Stacy Adams Shoes Good? (Full Review!)
Despite so many expensive dress shoe brands, people sometimes wonder at the low price of Stacy Adams, and they are so many curious whether Stacy Adams shoes are any good. So in this blog, I'm going and offer you an in-depth look at the features of Stacy Adams.
So, are Stacy Adams shoes good? Stacy Adams shoes are low mid-tier shoes that are good if you buy them under 100 dollars. Of course, their leather quality doesn't match with the high-end dress shoes. But, if you can't afford expensive dress shoes, or only wear them occasionally like ballroom dancing, then Stacy Adams are worth trying. However, after searching for different pairs, I'd say the Stacy Adams brand is a hit and miss. A person, who owns Stacy Adams Telfords suede shoes, says that they still look brand new and comfortable, except wear on the sole.
Also Read: Are Cole Haan Shoes Good
A Brief History of Stacy Adams
Stacy Adams brand was founded in 1875 by William Stacy and Henry Adams in Massachusetts. The company is a part of American culture for decades.
Stacy Adams Company is now owned by Weyco Group, led by Thomas Florsheim (the grandson of Florsheim Shoe Company founder). You'll see Stacy Adams shoes on the shelves of some Florsheium stores. One of the reasons why they are so cheaper is because the company has not a strong retail presence like other shoe brands.
Stacy Adams Shoe Company is currently selling shoes to all 50 states of the USA through their stores. Stacy Adams also sells shoes to all provinces of Canada. They offer free delivery if the order price is more than $75.  If you live in any country, you can also buy them online through Amazon, Zappos and Nordstrom.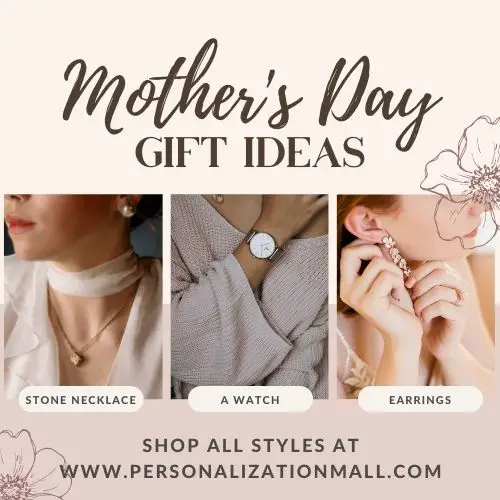 Style of Stacy Adams Shoes
Most of the styles of Stacy Adams brand's shoes are too pointy, and their lasts are not so great. People who have wide feet may not do well in them. However, some styles like Stacy Adams Madisons have a great look, like classic jazz. Several people like the look of these shoes, and they never go out of style, according to them. However, their leather quality is poor, which I've explained in the next section.
Leather Quality of Stacy Adams
The leather of Stacy Adams shoes is not up to the mark like J&M's or Meermin shoes. The leather is quite thin. If you touch the tongue, you'd feel like it is held on some flimsy cloth. It has a tacky lacquer finish, which looks like vinyl plastic and gets wrinkles pretty easily, as you can see in the picture below.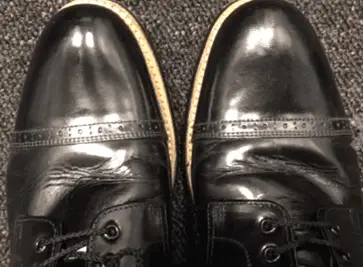 Some customers have reported that after some months, the leather starts cracking and peeling. Here's a picture of Stacy Adam shoes that a user shared with me. Initially, he gave them five stars and thought the quality was excellent. But after two months, the leather started peeling. He used to wear them two times per week.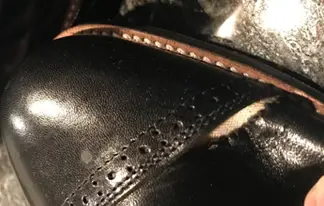 So, these are the shoes you can occasionally wear, i.e. few times a year. The shiny look of leather is good enough to wear Stacy Adams shoes at some special dance events if you don't want to break the bank for high-end dress shoes (don't worry, the cheap plastic quality of leather will not be revealed if they're in new condition).  However, you can't wear Stacy Adams shoes daily to your office. Assuming you're not lumberjacking or anything, they can last up to one year for you.
As I previously said, Stacy Adams is a hit and miss brand. On Reddit, I found a comment related to STACY ADAMS Corrados. The relevant person said that he had owned those shoes for more than 5 years, and their leather had held up well. So, you can try pair.
Also, I've some positive thoughts about Stacy Adams Suede Shoes. Many users have said that Stacy Adams suede chukkas put up nicely with a lot of use. Here's what a person on Reddit comments:
I have some suede chukka's, sandstorm, I think they call them, that have put up with a lot of use.

Reddit
Comfort of Stacy Adams Shoes
According to several users, Stacy Adams leather is stiff and takes much time to break-in. So, they will be uncomfortable for you for the first few days. Furthermore, the insoles of some shoes of Stacy Adam are extremely thin and made of pressed cardboard and are so much uncomfortable for your feet. Moreover, the insole is not moisture-absorbent, and after few months, the insole looks as if it is melting. The insole is glued to the bottom. So, it is hard to remove it. You can buy a size bigger and insert your favorite comfortable insoles in them.
Sizing and Fit of Stacy Adam Shoes
The sizing of Stacy Adams shoes ranges from US 6 to 16. They are also available in half sizes up to 10.5. Unlike other dress shoe brands, they are not available in a range of widths. You can get them in only medium and wide widths. According to users, Stacy Adams shoes run large if you buy them in your original size. You would need to buy half or full size smaller for the right fit.