Can Adults Wear Junior Running Shoes?
Some adults want to buy junior or kids running shoes because of their small feet. If you're one of them, you would indeed have a question in mind, "can adults wear junior running shoes?"
Yes, adults can wear junior running shoes if their foot size lies in the range of the running shoes for kids or big boys. However, you should take care that if you're overweight, you may have foot pain because big kids' running shoes often have lesser cushioning and support. In some kids' running shoes or trainers, you'll observe that their soles are bendier, and the upper is less sturdy. So, you'll have to try them out first and wear them for few days over some distance. If the young youth shoes fit you well, and you don't have any cushioning or stability issues, you can go with junior running shoes.
However, some people have also reported durability concerns with children or big kids' shoes. That's the reason you mostly find kids' shoes cheaper than adults shoes. Children and youth have growing feet, and they fly through shoe size pretty quickly. That's why several brands don't focus on the quality of material and construction of the kids' shoes.
Also Read: Can women wear men's shoes
How Does Cushioning in Children Running Shoes Differ from Adult Running Shoes?                   
There is less material used in kids running shoes or trainers, and they are lighter than adult running shoes. Juniors' running shoes are designed to look like adult training or athletic shoes. Still, they lack stability and have lesser structural integrity and cushioning, which are important factors that the shoes should possess for running, athletic, and sports activities.
Danna Forrest, a professor at the University of Nevada, Las Vegas, conducted a study to study the impact characteristics of children running in adult vs. youth shoes. In the study, Nike Pegasus shoes were used as a testing model. It was found that the impact force on the youth shoes was a bit higher than the force on adult shoes.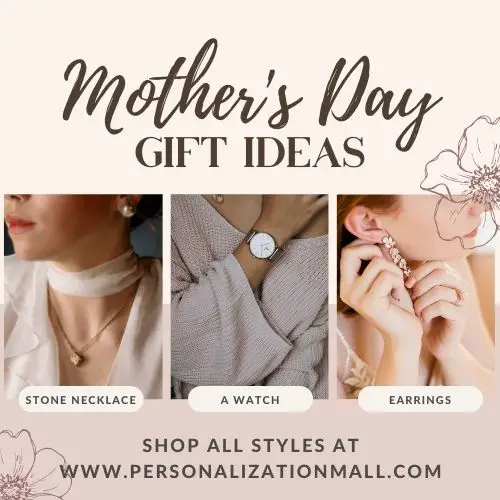 The fact that there is a thinner air zoom unit in Nike Pegasus shoes was the primary reason for the more impact force.
Similarly, some shoes of the ASICS brand show the difference in their kids' and adults' models. For instance, ASICS Resolution shoes for adults feature gel cushioning in both rearfoot and forefoot, while ASICS Kids resolution shoes feature only rearfoot gel cushioning.
The same is the case for Adidas Ultraboost for kids. If you're an adult and walk or run a lot in them, their sole would flatten out pretty quickly compared to the Adidas Ultraboost for adults. This will happen if your weight is pretty much higher as compared to big kids.
However, there are brands like Brooksrunning that no longer manufacture running shoes for kids and children. They have the same structural support and cushioning for adults and children. Instead of separately manufacturing running shoes for big kids, they've extended the sizing range in adult footwear.
Is There Any Difference Between Adults and Kids Casual Sneakers?
Casual sneakers like Converse or Vans don't show any difference in performance for adults or kids as they make unisex shoes. These are fashion sneakers people usually use as street-style wear. So, as far as performance and durability are concerned, there isn't any difference.
Difference between Junior and Adult Shoes Sizes
Big kids or children shoes sizing is based on men. If you wear US7 size in men's shoes, then junior's shoe size for adults men is also US7. On the other hand, if you're a woman, there is a difference of 1.5 to 2 sizes between adult women's and children's shoe sizes. For instance, if you're a woman and wear US8 size in your shoes, you'll either select US6 or 6.5 in kids' shoe size, depending on the brand in which you're interested.
The UK sizing difference between adult and junior shoe sizes varies with the shoe brand. Here's a comparison in the table I've made between the adult and junior shoe sizing for ASICS, Adidas, and Nike brands. All these sizes that I've mentioned for each brand are equal to each other i.e., US Men = US Women = UK Men = UK Women = Big Kids Shoe Size.
| | | | | | |
| --- | --- | --- | --- | --- | --- |
| Brand | US Men | US Women | UK Men | UK Women | Big Kids (Junior Shoes) US size |
| Nike | 7 | 8.5 | 6 | 6 | 7 |
| ASICS | 7 | 9 | 6 | 7 | 7 |
| Adidas | 7 | 8 | 6.5 | 6.5 | 7 |
Can Adults Wear Junior Dr Martens?
Yes, adults can wear junior Dr Martens, but they have to consider the durability and sizing factor. Kids Doc Martens don't feel closely as made to the last, and visually look like a cheaper shoe. However, some adults say that Kids Dr Martens have soft and flimsy leather. They're lightweight and don't require much time to break in, but the leather gets quickly scuffed.
There's a huge difference between the pricing of adult and junior Doc Martens, and you'll get what you pay for. Junior Doc Martens are lined with a fabric mesh instead of leather. Furthermore, the sole material of kids Doc Martens is also different as it has less constituents for shock absorption. Moreover, the sole of junior Doc Martens is thinner and can wear down quickly.
As far as fit is concerned, junior Doc Martens could run narrow for adults. The proportion of junior Doc Martens is shorter and stouter.