6 Shoes to Wear With Scrubs in November 2023 (With Great Comfort and Style)
Scrubs are one of the most popular clothing styles for nurses, doctors, and other medical professionals. These medical professionals need a comfortable and supportive pair of shoes to keep them on their feet all day long.
It is important to have shoes that look professional and can handle the environment of a hospital. After extensive research, I've made a collection of the latest pair of shoes you can wear with your surgical scrubs.
Crocs, Clogs, slip-on sneakers, loafers, and athletic shoes with walking orthotic inserts are all great options to wear with scrubs or your medical dress.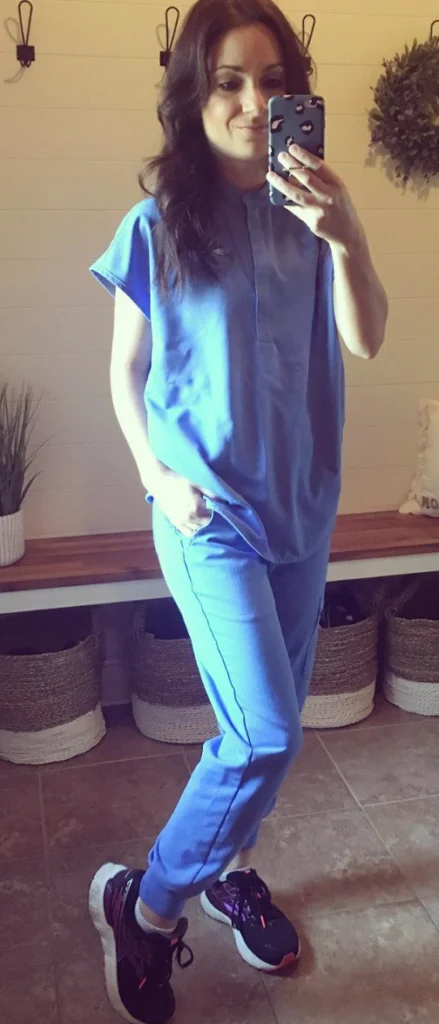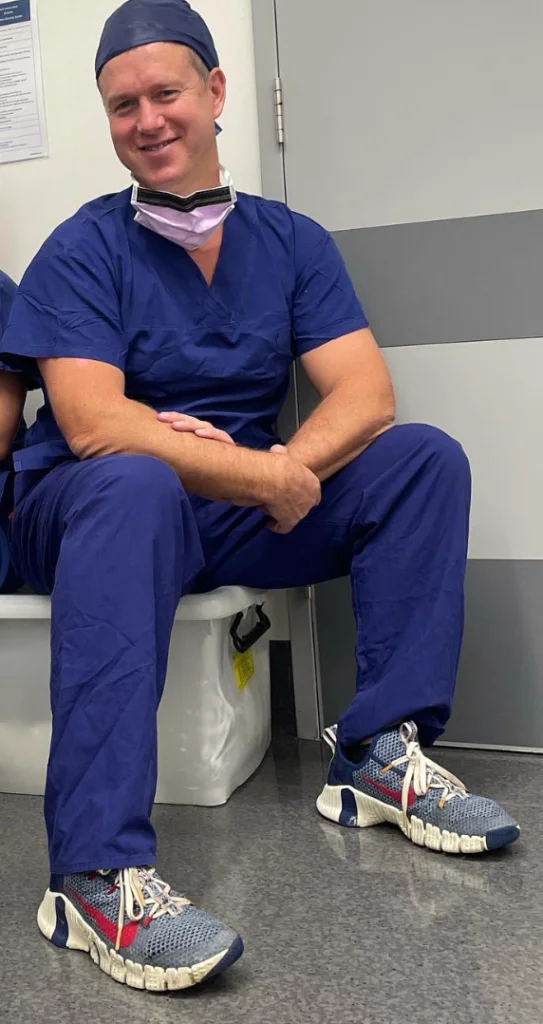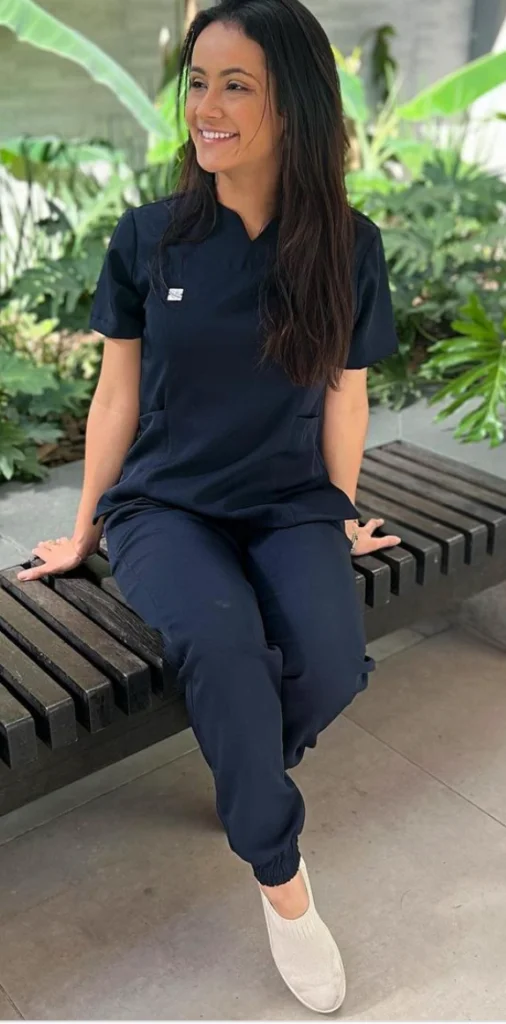 Features for Shoes to Wear With Scrubs
Here are the features of footwear suitable for wearing with scrubs or your medical dress.
Dress Code of Your Healthcare Facility
Each healthcare facility has its own set of guidelines in terms of what your shoes should look like when worn with your scrubs. For example, the healthcare facilities you're employed in may recommend that you don't wear sneakers to work.
Some facilities may prefer heels, while others will allow ankle boots. Whatever the specifics, it is essential to take heed and conform accordingly because conforming to these requirements demonstrates a sense of professionalism which employees greatly appreciate from one another.
Each facility may recommend that you wear either white, blue, or black shoes only to match the color of your scrubs. Furthermore, shoes have to be comfortable and supportive to ensure safety while working in a healthcare facility.
Lightweight and Comfortable
The lightweight design that we recommend is particularly outstanding for extra comfort and stability throughout the active day.
If you plan to wear your sneakers or clogs for extended periods, it's essential to have light footwear that will not restrict too much movement or create irritation due to the added weight.
Heavy shoes could be very constraining over more extended amounts of time, which can impede ultimate comfort levels while also negatively affecting performance and productivity over an extended period.
Shoes with Scrubs Should Be Slip-Resistant
Healthcare professionals, such as nurses and doctors, must be very particular about their shoes. Shoes aren't only a matter of fashion at a hospital or healthcare facility – they have an essential job to do in protecting you from injuries and preventing accidents.
For example, wet floors in hospitals due to bodily fluids, liquids, and spills can be simply annoying to walk across, but they can also cause slipping that could lead to serious injury. To avoid these dangers, you need footwear that will offer grip and slip resistance.
Support and stability
As a nurse or healthcare professional, you know how vital it is to have high-quality nursing shoes to be on your feet for long hours.
They need to provide adequate support and stability during extended work shifts, but they shouldn't impose even more stress on your body when worn due to poor fit or design flaws.
You want shoes that are made of top-quality materials with unique features like anti-microbial capabilities, which can help keep odors at bay; soft linings; breathable uppers; padded soles; slip-resistant outsoles; the right degree of arch support; and mesh panels.
Reviews of the Best Shoes to Wear with Scrubs
Here are the reviews of the best shoes to wear with scrubs and medical dresses.
1. Merrell Jungle Mocs
Merrel slip-on shoes are some of the best shoes to wear with scrubs with reasonable all-day comfort.
Being a slip-on, this shoe is perfect in that department; the ability to slip these shoes off during a break makes a big difference to your overall foot comfort.
However, the downside is that they're sometimes too hot for your feet. So, avoid them in summer.
As of style, this shoe looks great and not at all out of place anywhere from business casual to jeans or scrubs.
Merrel supportive slip-on shoes come with a durable suede leather upper that is greatly stain-resistant. You might be thinking that the water, blood or urine will be able to ruin the suede.
But, according to the wearers, they have not observed any stains on the suede. You can easily wipe them off without leaving a single mark.
Furthermore, they are waterproof as well. Even though they're drenched in the water, your feet will still be dry on the inside.
These shoes have a compression-molded EVA midsole for comfort, providing good shock absorption and providing a base for arch support. This keeps your feet safe and comfortable throughout the day.
The shoes also have air-cooled cushioned heel padding that reduces friction between your heel and the shoe lining and protects your heels from major impacts.
Lastly, the outsole of Merrel slip-ons have an outsole with thicker lugs that provide good traction on rough terrains. However, unlike clogs, they tend to be slippery on wet surfaces.
2. Dansko XP 2.0 Clogs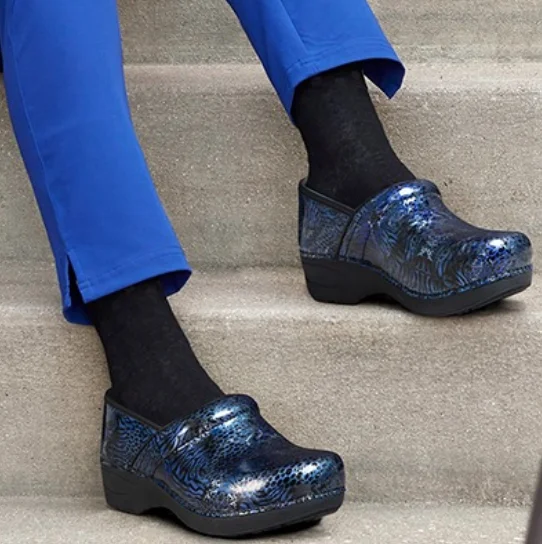 If you're searching for a professional-looking pair of shoes with great arch support and comfort. These shoes are designed to last the long haul.
They are made to be oil-resistant, stain-resistant, and flexible. You can be sure that these shoes will last you through your long shifts.
They're built with a thick sole that provides comfort and traction while giving you a stable platform. The thick cushion helps to reduce the amount of strain on your knees, ankles, and feet.
We also tested its previous version, i.e., Dansko Professional Clog. The difference between them is that the Dansko XP 2.0 midsole of EVA foam, while Dansko Professional Clog is made of PU midsole.
EVA is a lighter and softer material than PU. So, it gives great cushioning underneath your feet, which is ideal for long hours of standing.
The midsole also features TPU (Thermoplastic Urethane) shank, which adds stiffness to a midsole so that it can support your arch while standing all day long during your duty in healthcare or medical centers.
Here's what a real user says about this Dansko Pair on amazon.
I love my Danskos. I am on my feet 10-12 hours a day. They are great for comfort and support. These colors will go with any color scrubs I wear.
The downside about Dansko XP 2.0 clogs is that they require some time to break in. So, before wearing them to your duty, I'd suggest you walk in them for some days in your shoes until they conform to your feet.
Another downside is that Danskos are a bit expensive. It isn't going to break the bank, but it's going to cost a little bit more than you might think it would.
You probably can buy a pair of scrubs for less than these clogs will cost you. However, you know that a good pair of shoes is worth the investment so why not consider these Clogs if they look good on you?
3. Crocs Bistro Clogs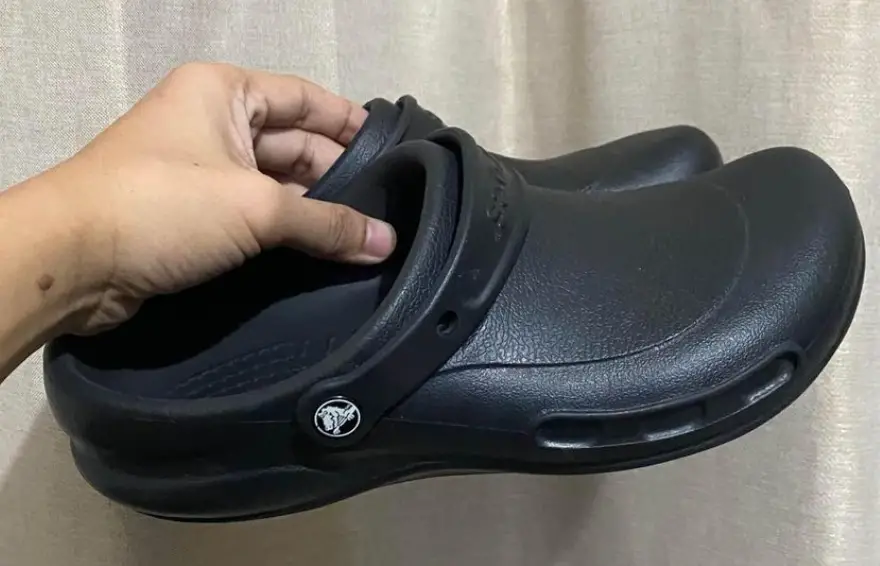 Crocs clogs are unisex. Crocs clogs are some of the comfortable shoes to wear with scrubs and medical dresses. Whether you're a cashier, surgeon, or nurse, these Crocs match every work environment.
These Crocs have an anatomical shape with a wide and stable base to offer a relaxed fit. You'll always have a solid stand the whole time you're wearing them.
No more worrying about whether you're going to be pitched off balance when you go to take a step.
Also Read: Do Crocs Run Big or Small
Unlike Classic Crocs, these are closed-toe and have no holes on ankle straps or over the top. So, they're fully compliant with most uniform policies.
Not only are they comfortable, but they're also resistant to water, meaning that it doesn't matter what spills on your shoes in the operating room; they'll be clean and dry before your shift is over.
You can clean them by washing them with warm water and soap, and then let them air dry.
These Crocs are available in several color patterns, something bright and pretty that make them look trendy enough to wear with your scrubs.
Most people think Crocs are made of rubber. But that's not through. They're made of a brand's proprietary material Croslite. It is a lightweight and soft-density foam that features properties of both closed-cell and open-cell material.
Due to its closed cell structure, it is water-resistant, and because of its open-cell nature, it is soft and flexible to provide cushioning like a pillow.
Lastly, their non-skid outsole wears out much more slowly and doesn't slip even on a polished floor that has been soaked in water.
4. Rockport Men's Sl2 Bike So Loafer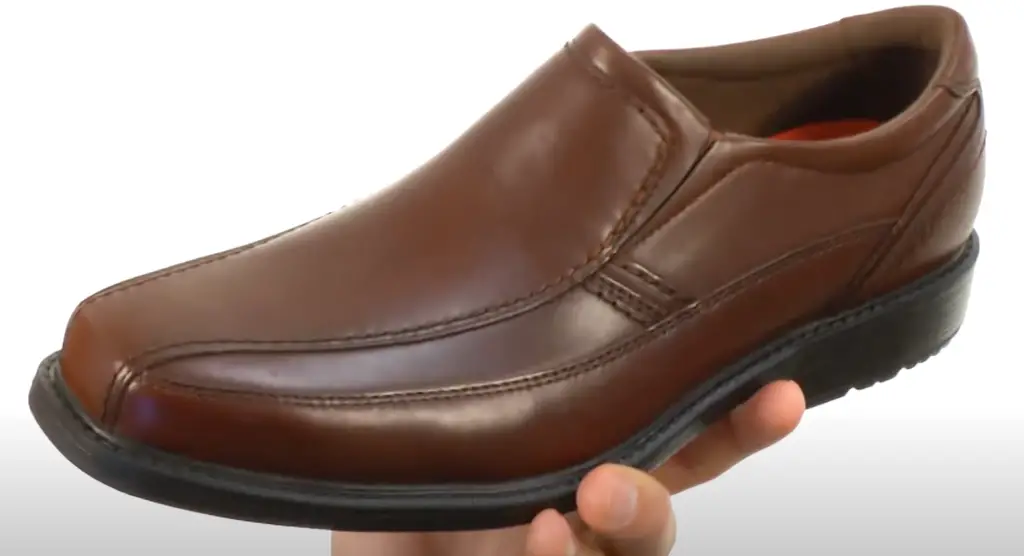 These are some of the best loafers by the Rockport brand. They are extremely comfortable due to a soft and flexible synthetic rubber outsole.
Rockport uses its patented contour technology to make the shoes more relaxed and comfortable than its competitors.
These slip-on loafers conform to the foot without squeezing too tightly or feeling like it is floating off your foot.
Furthermore, the outsole is designed to offer excellent grip on all surfaces. According to wearers, they can even handle the slippery New York City streets in inclement weather conditions.
They are made with soft leather along the inside for added comfort. This also helps to give these shoes a very lightweight feel so that you can wear them all day long.  
The lightweight feeling and EVA cushioning underneath your feet will allow you to stand for long hours on your feet during your duty in operating rooms or healthcare centers.
You can check out this video for better insight.
The black color looks great with scrubs if your medical center follows some dress code or restricts sneakers and trainers. The advantage of these shoes is that they can wear them with any outfit without looking sloppy.
The only downside about Rockport loafers is that their leather quality is not up to the mark.
Despite its comfort, the leather is pretty thin and gives a plastic-like feel. Furthermore, the rubber of the outsole is quite soft.
So, it tends to wear fast. However, the price of Rockport loafers is pretty much affordable. So, you shouldn't expect too high quality from them.
5. Adidas Ultraboost 20 Running Shoes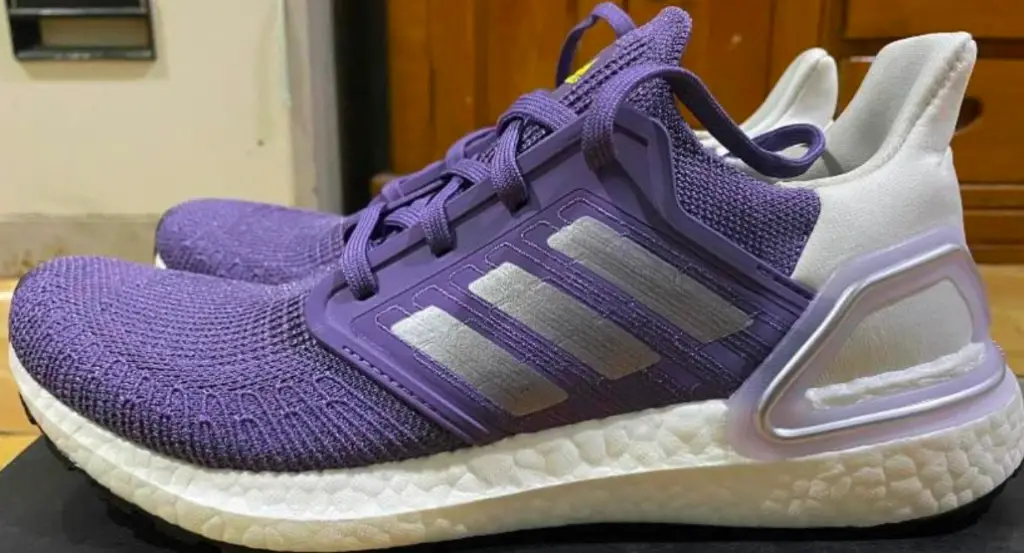 If you're a sneakerhead like me, Adidas Ultraboost are my all-time favorite shoes for standing all day.
However, I'd recommend sparing the running shoes for rounding in your medical center. You should have a dedicated running shoe pair that you only use for running.
The difference between Adidas Ultraboost 20 and its previous version is that 19 was tight in the toe box. So, this problem was resolved in the 20 Ultraboost versions.
Furthermore, the latest version is relatively lighter in weight, has a rigid heel cup, and has more padding in the heel collar.
The Primeknit upper is breathable and functional. It provides a fine balance between flexibility and structure. The BOOST midsole offers just the right amount of bounce and cushioning to make walking around all day that much easier on your joints.
In Boost technology, dense pellets of thermoplastic urethane expand with pockets of air. With this, your feet feel like they are standing on foam under your feet.  
Furthermore, the rubber outsole works incredibly well on wet, rainy surfaces – providing excellent traction for such conditions.
6. New Balance Fresh Foam 1080 V10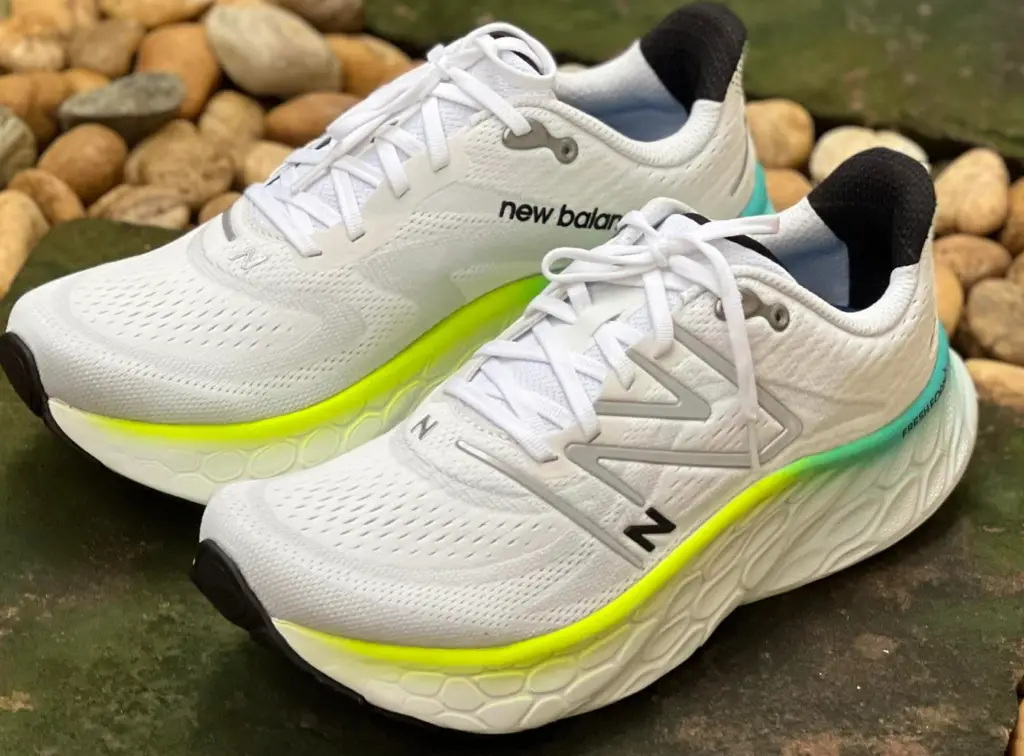 If you're tight on budget and can't buy Adidas Ultraboost sneakers, New Balance Fresh Foam shoes pair is also a suitable choice for you to wear with scrubs.
I prefer grey or black color as bright running shoes look somewhat distracting when worn with scrubs.
Customers who bought the New Balance Fresh Foam 1080 V10 said they stayed comfortable even after long hours of standing or walking.
However, they were not so much impressed by their durability. If you also use them for running, New Balance Fresh Foam could last up to 6 months.
The midsole is pretty soft. However, the sideway support of New Balance shoes is weak as compared to Adidas Ultraboost.
So, you've to take a bit of care when performing quick sideways movements in the hospital or healthcare facility during an emergency as it can cause an ankle sprain.
Also Read: Puting New Balance Shoes in Washing Machine
Conclusion
Choosing which shoes to wear with scrubs can be a difficult decision. Fortunately, we're here to give you some of our top tips for finding the right pair. If you wear uncomfortable shoes, you can damage your feet and your back.
Your feet are the foundation of your body. You want to find comfortable shoes, have good arch support, and meet the requirements of the dress code of your healthcare facility. I've presented the best shoes for you to wear with scrubs after researching 50-plus options.