Can You Wear Trail Running Shoes For Golf? (Let's Investigate in Detail)
It is no secret that golfers are in search of the perfect shoe. Whether it be for comfort, grip, or durability there is always something to consider when trying to find a new pair. But what about your trail running shoes? Can you wear them on the course? We are here to give you some insight into this debate and help you make an informed decision.
So, can you wear trail running shoes for golf? Yes, you can wear trail running shoes for playing golf, if you're a caddy golfer. Although trail running shoes can't replace spiked golf shoes, they are a great alternative to spikeless golf shoes as the rubber lugs on the bottom of trail running shoes is the same as the rubber nubs on the bottom of spikeless golf shoes. If the grass is muddy, I'd recommend you to buy spiked golf shoes. Furthermore, if you do a fast backswing, you would need a dedicated pair of golf shoes.
Also Read: Spiked vs Spikeless Golf Shoes

Wearduke
Is It Allowed to Play Golf with Trail Running Shoes?
On certain levels, some golf courses will accept trail running shoes other than golf shoes. But, some golf courses do not allow it. These are high-end courses and exclusive clubs. On these grounds, at least one sort of footwear is always prohibited.
 Furthermore, some golf courses have strict dress codes that every golf player should follow in terms of shoes and outfit. So, you should first ask the management of the golf club before bringing a pair of trail running shoes for playing golf.
Also, I've also seen some people playing golf barefoot or in other types of footwear like tennis shoes. So, it entirely depends on your swing power and how you maintain the balance during the backswing. Furthermore, make sure that your trail running shoes do not damage the turf.
What Are The Benefits Of Trail Running Shoes For Golfing?
Trail running shoes make it easier to grip into the grass that is wet with dew. They are designed with special soles that can help you keep your footing when you're on the green.
Trail running shoes also provide enough traction so you don't slip and hurt yourself or somebody else on the course.
Some people prefer wearing trail running shoes because they don't take as long to dry out like other types of shoe materials do after being soaked in water.
Also, trail running shoes are very lightweight and comfortable. They have a thicker sole as compared to golf shoes and provide the right arch support and superior cushioning if you're walking on a typical 18-hole golf course.
Moreover, most trail running shoes have heel drop for better cushioning and support.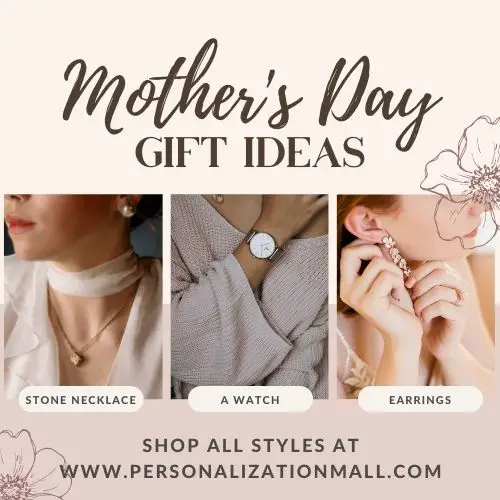 What Restrictions I Can Face While Playing Golf in Trail Running Shoes?
Trail running shoes are good if you're playing golf casually. If you're a regular golf player, you should definitely have fast swing speed. In that case, you should invest in a dedicated pair of golf shoes.
Here's what a person says about them.
I wear Nike trail shoes when I caddy and they work great. I golfed a couple of times in them.
Most trail running shoes have thick soles with a curvature. The sole of the shoe for the golf should be thin and flat because it allows for a better feel of the ground. If you are wearing a shoe with a thick sole, you will not know where exactly your feet are landing on the green.
Also, trail running shoes have higher heel-to-toe drop due to which they try to push your body weight a little more towards the toes. Due to this weight imbalance, changes in the kinetics and kinematics of the swing may occur that could lead to inaccurate ball placement.
This guy has very nicely explained the features of the right footwear for a professional golf match.
If you are going for a professional golf swing, it corporates a weight shift from the rear foot to the leading foot. This indicates that balance is crucial to maintain in that position. During a golf swing, a downward, lateral and rotational pressure is exerted on your feet. To handle, the reaction of those forces, the outsole of golf shoes is specifically designed so that balance is maintained. If you're trying to do a fast and powerful swing in trail running shoes, you might lose your balance.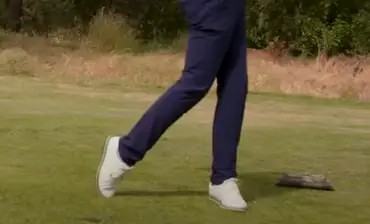 If you look at the above picture, the rear foot is rotated and lifting simultaneously and topples over the toe during the golf swing. At the same time, the whole body weight is shifted to the leading foot. If the soles of trail running shoes are extra thicker, they would not be able to provide lateral stability in this position.
Also, not all trail running shoes are waterproof. So, if your existing trail running shoes don't have a Gore-Tex lining, you should avoid wearing them on wet grass.
Also, trail running shoes have a highly aggressive treads pattern as compared to golf shoes. If you are dragging your feet or the grass is overly soft, you're going to damage the turf.
Another drawback of trail running shoes is that they are not entirely made of leather. Trail running shoes are made of mesh with synthetic reinforcements at critical areas. Running is a rigorous activity, due to which trail running shoes are made breathable through the engineered mesh. Since golf does not involve moving your body rigorously, proper golf shoes are entirely made of durable and strong leather to hold your feet a lot more when gripping the ground.
Some Recommended Trail Running Shoes for Golf
All trail running shoes are not packed with the necessary features to play golf. Some trail running shoes are too stiff, some have less traction, and some can tear up the grass. So, after a lot of research, I've selected suitable trail running shoes which you can wear to play golf.
Innov 8 Trail Running Shoes
Innov-8 shoes pretty much resemble the functionality of golf shoes. They are pretty much comfortable due to injected EVA midsole. The soft rubber studs provide great traction on the turf. Although the length of lugs is quite long, they are soft enough that you would feel plenty of comfort when you walk around. Its sole is flat like golf shoes. So, it will not push your weight towards the toes like typical trail running shoes.
One downside of Innov 8 trail running shoes is that they are super flexible. Due to this reason, the shoes won't offer better torque control when you rotate your foot for the golf swing. Another downside is that Innov-8 trail runners run quite narrow. So, if you've wide feet, these shoes are not for you.
Adidas Terrex
Adidas Terrex are also great trail running shoes for golf. They feature Gore-Tex lining which makes them waterproof. The shoes feature Traxion outsole technology which holds a good grip in moist conditions, equating to better control. The tapered studs allow for tremendous ground penetration with the dispersal of the pressure so that your feet do not feel pain.
Adidas Terrex shoes have 8mm of heel drop like Ecco Biom Hybrid 3 spikeless golf shoes. Although the heel drop would push your body weight forward, the Traxion outsole technology will compensate for the required stability by providing traction in every direction.
Under Armour Men's Charged Bandit Trail Sneaker
These Under Armour trail running shoes are also a great alternative to golf shoes.
You can check out full review in this video.
Under Armour trail running shoes offer a perfect blend of stability and flexibility for a better torque transfer. The TPU film (Thermoplastic Urethane) in the shoes helps to provide the right kind of support.
Here's what a customer on Amazon says about them:
These shoes are everything as advertised and more. I caddy on a golf course and they are perfect for wet rounds. Not a drop gets to my feet. They are also very light and quite comfortable. I recommend them to anyone looking for outdoor walking, running shoes.

Amazon
The cushioning of shoes is firm but pretty comfortable to provide support. Furthermore, they provide great traction on trail and loose stuff. The only downside of Under Armour is that you may have to buy a half size up.
---